MACRONUTRIENTS CHART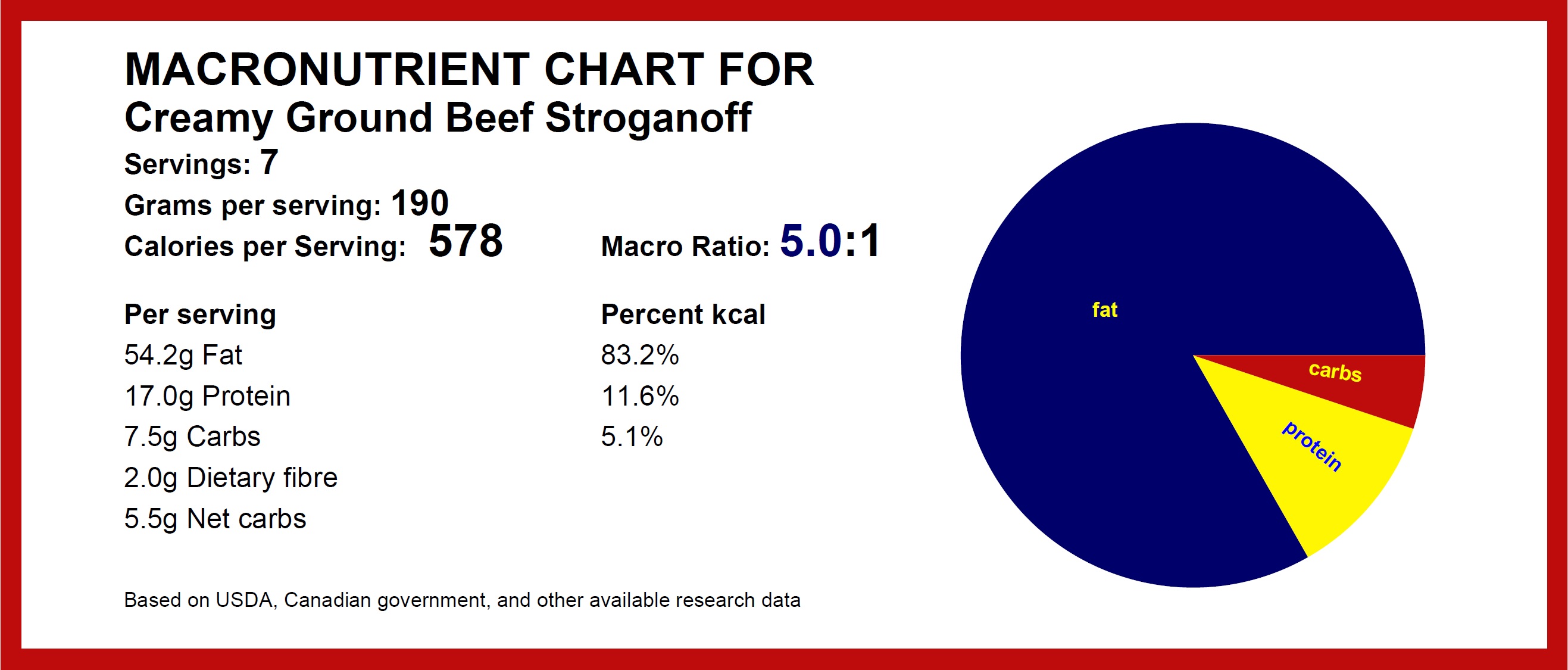 FYI
The stroganoff can be stored in an airtight container in your refrigerator for several days or frozen in a freezer safe airtight container for a few months.
The stroganoff will thicken when reheated, so dilute with a bit of water if desired.
To complete the meal, serve with a light-tasting side dish that will not overpower the delicate taste of the stroganoff.