Keto Ham Eggroll Kimbap
---
INGREDIENTS
Kimbap Rice – enough for 2 rolls
MACRONUTRIENTS CHART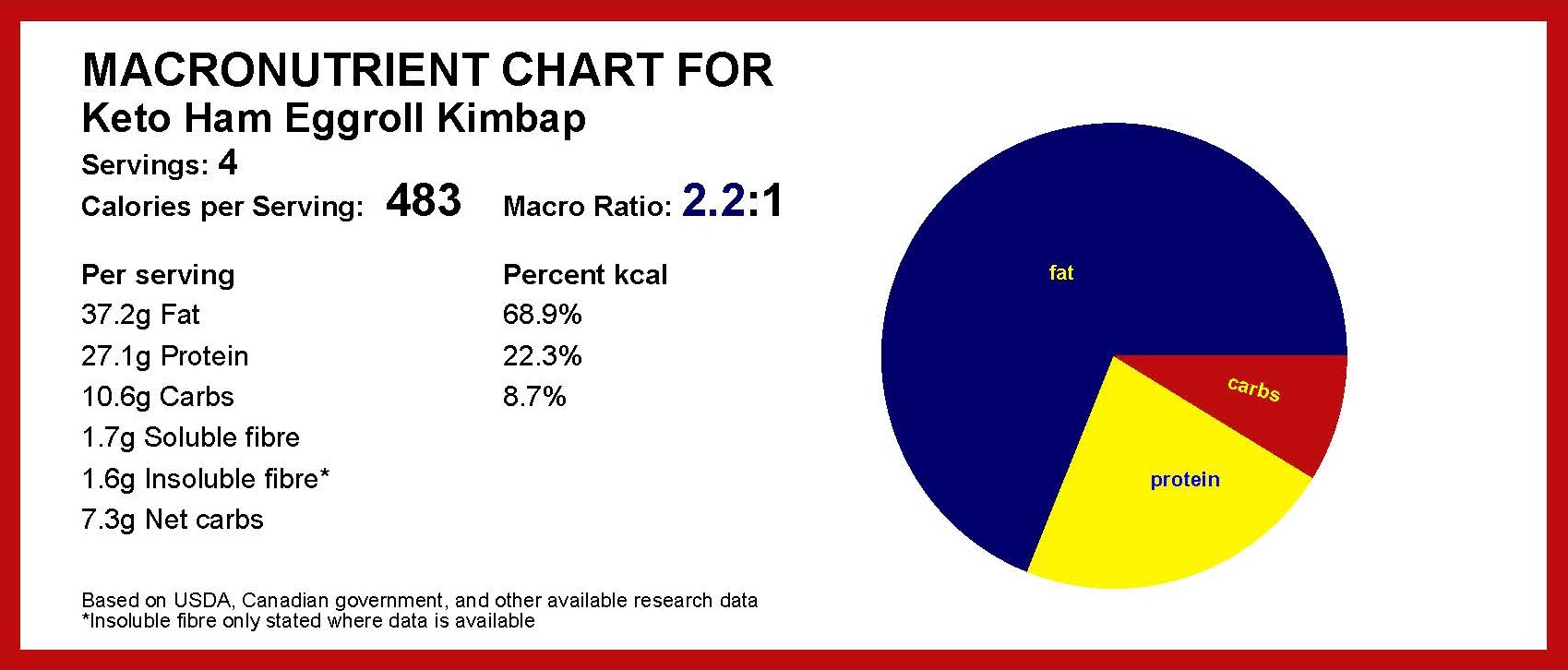 FYI
This video and recipe were inspired and adapted from: 햄 계란말이 김밥 만들기 :: Making ham eggroll kimbap.
Click here for the original recipe.
The pan I used is 5 W X 7 L inches or 13 W X 18 L cm. This is a link for a similar type pan.
Although you can also use a regular, small, non stick frying pan, I would highly recommend this Japanese omelet pan if you like Asian food and want an authentic look to your recipes. Also, this pan is extremely easy to clean and it is much easier to use to make than a round frying pan when making any omelets. I hope this tip is helpful to you. Enjoy!
---