MACRONUTRIENTS CHART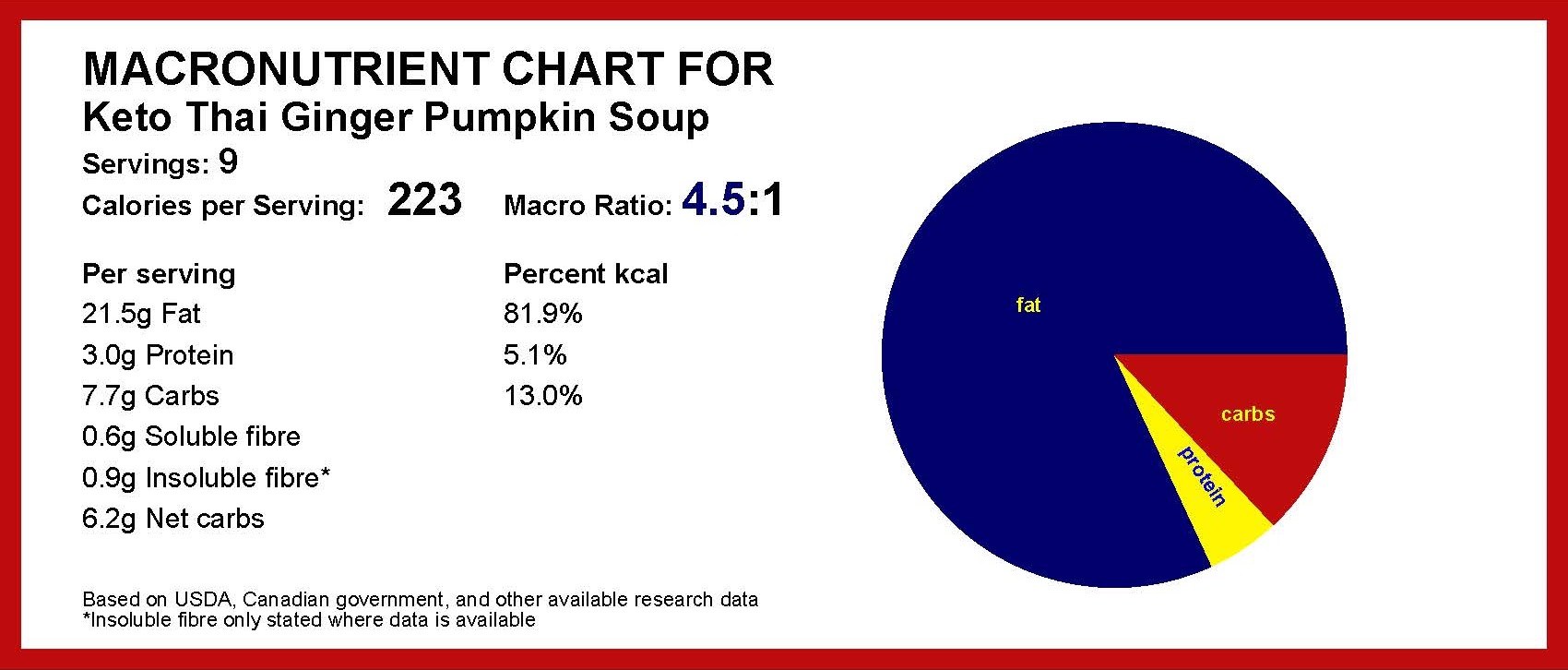 FYI
One of the best things about this soup:
It takes about 20 minutes to make, depending on how slowly you chop the onions and grate the garlic and ginger.
What to use instead of pureed pumpkin: You could use oven roasted butternut squash, or acorn squash instead of pumpkin puree. To oven roast your substitute squash, peel the skin, cube and place on a parchment lined baking sheet. Bake at 375 F or 190 C until soft and you can easily pierce with a fork. Place cubes into a blender or food processer and puree to a very smooth, lump free consistency. Then use this pureed squash in the same weight as noted in the recipe for the pumpkin puree.
How to Freeze: Let the soup cool in the pot. Then ladle 1 quart / 1 liter (one liter is just slightly less then one US quart) into each glass, freezer safe container or mason jar. Alternatively, you could use freezer bags. If using freezer bags, place filled bags on a cookie sheet and freeze. It will be much easier to store in your freezer if the soup has been frozen in the flat bags.