MACRONUTRIENTS CHART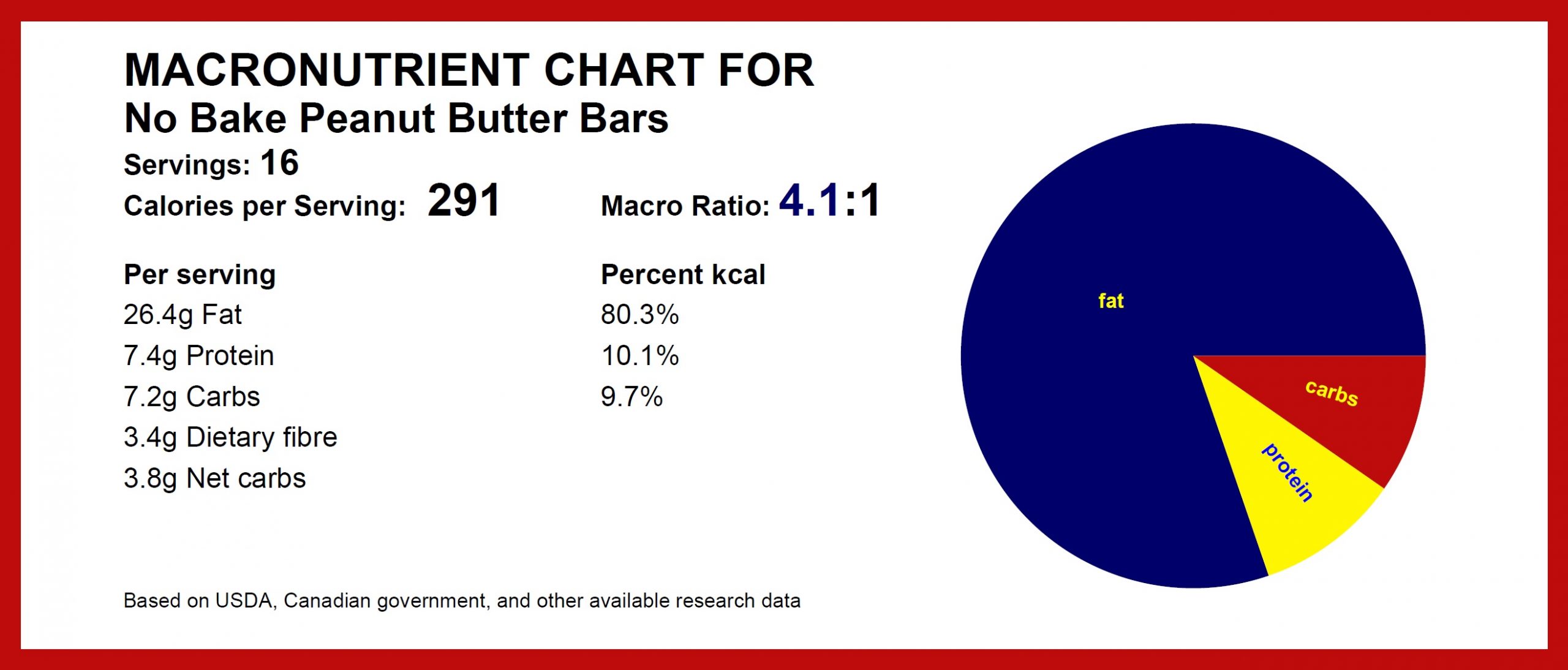 FYI
You can use smooth or chunky peanut butter, or a nut or seed butter of your choice as alternatives.
ALWAYS read the label of store bought peanut or other nut butters, as they may contain sugars or other undesirable ingredients.
If you are using natural smooth peanut butter, and the peanut butter is very creamy and runny, you may need to add one, two or three tablespoons of one of peanut flour, coconut flour, lupin flower or almond flour to thicken. Add tablespoons one at a time and allow 10 minutes for the flour to be absorbed and thicken the peanut butter.
These Keto No Bake Peanut Butter squares will keep well in the refrigerator for several days, or freeze in an airtight container for several months.