MACRONUTRIENTS CHART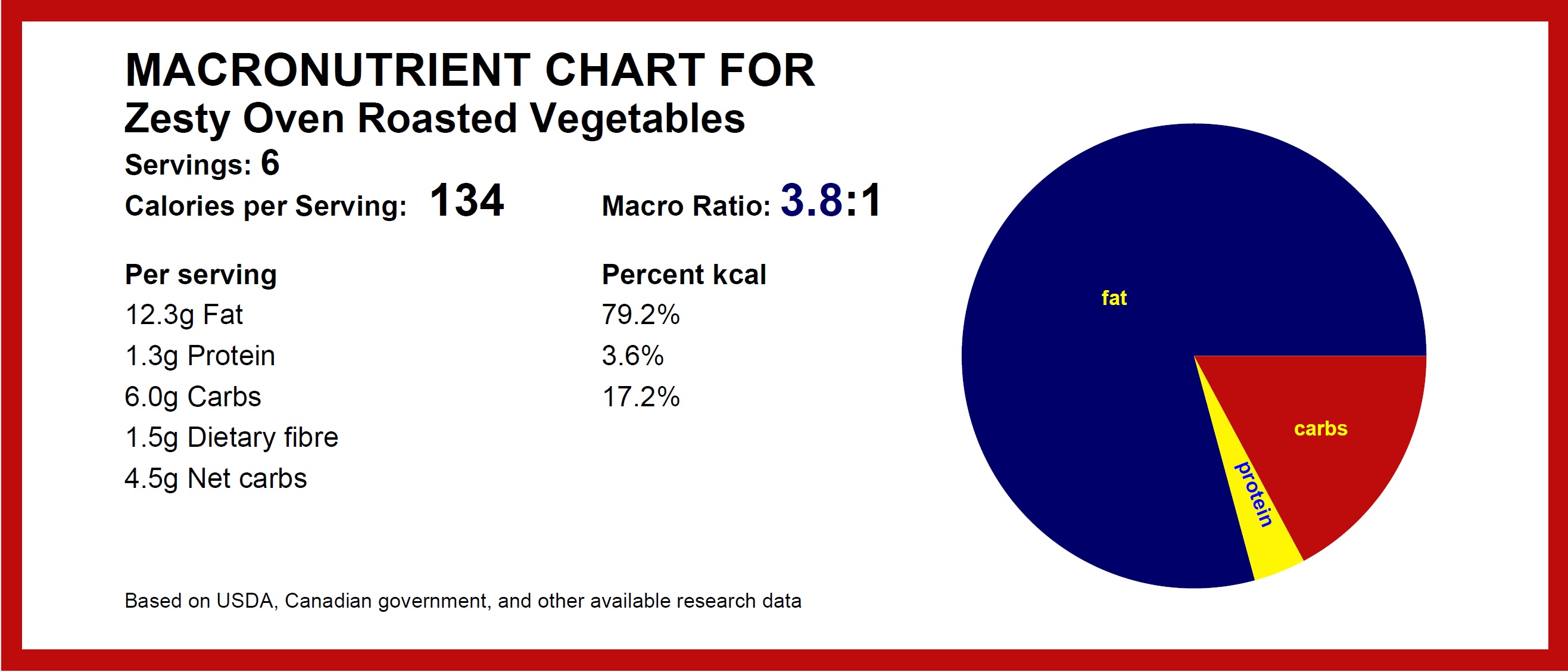 FYI
Herbes de Provence is a very flavorful mix of spices found and used in recipes from the Provence region in France. The particular use of culinary lavender creates a complex and unique signature taste typical of French country recipes.
Leftover grilled vegetables can be stored in an airtight sealed glassed container in your fridge for up to about 5 days. Serve cold as a salad type side dish. This recipe is not suitable for freezing.
To make a complete meal, pair these mixed vegetables with a meat or fish dish. Here is a suggested menu for a complete dinner:
Beef Options:
Chicken:
Pork:
Salmon, Sole or Cod (This vegetable dish is also well suited to go with a more flavorful, hearty fish such as salmon.)
If you are serving a dessert, consider a seasonally appropriate, flavored but light, dessert.