Vietnamese Chicken & Mint Salad
---
DIRECTIONS
Salad Dressing

Crispy Shallots

2. Place a small frying pan on stovetop set to medium high. Pour the oil into the pot and when the oil is sizzling, drop in the shallots. Toss as the shallots are frying to a deep golden brown. Use a slotted spoon to scoop out the shallots and transfer onto a paper towel to drain

Salad

3. To a large salad bowl, add the cabbage, chicken, carrots, onion, cilantro, mint leaves and chopped almonds or peanuts

4. Pour the salad dressing and leftover oil from frying the shallots over the ingredients in the bowl. Toss well. Use your hands to gently squeeze the cabbage and toss from the bottom. Distribute the salad among 4 large bowls if serving as a meal. Or, divide into 8 portions if serving as a side dish. Divide the fried crunchy shallots among the servings. Enjoy!

























MACRONUTRIENTS CHART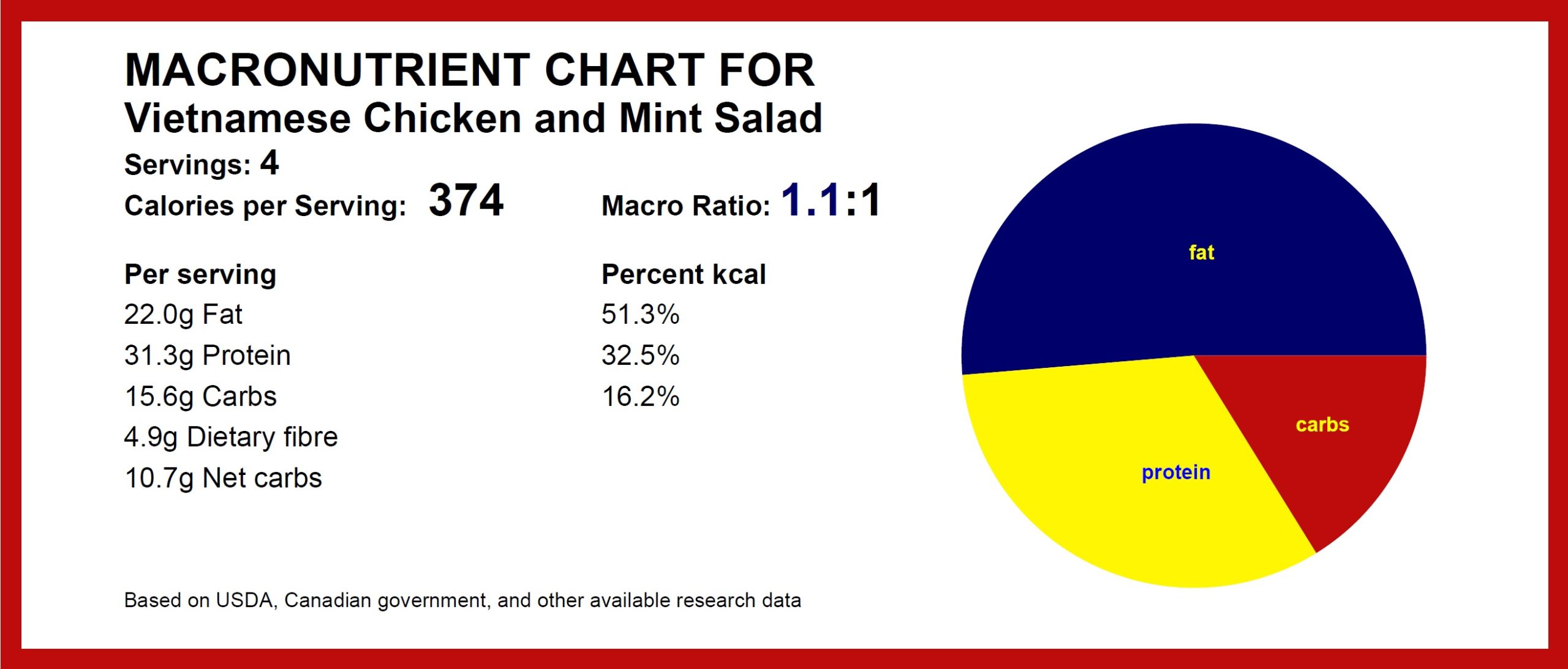 FYI
Leftovers should be covered and refrigerated, and will keep for about 5 days.
---