MACRONUTRIENTS CHART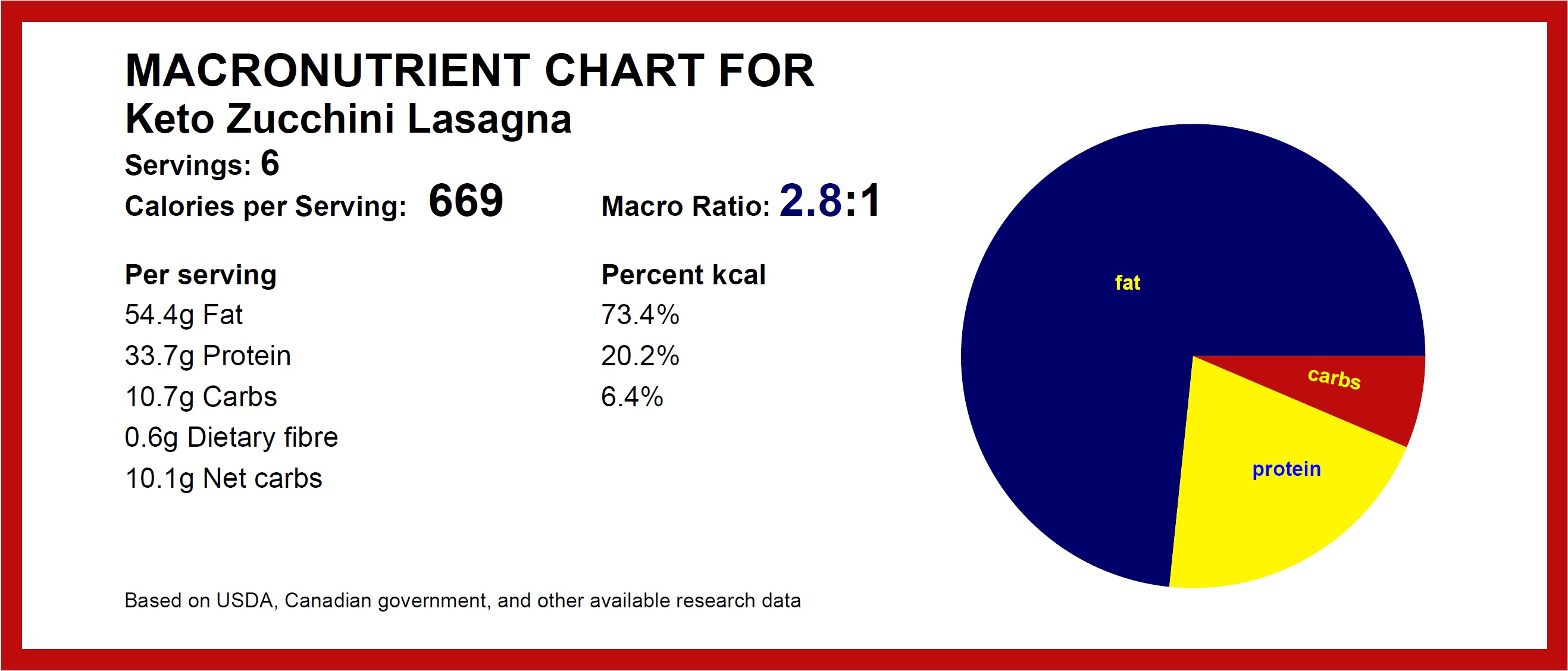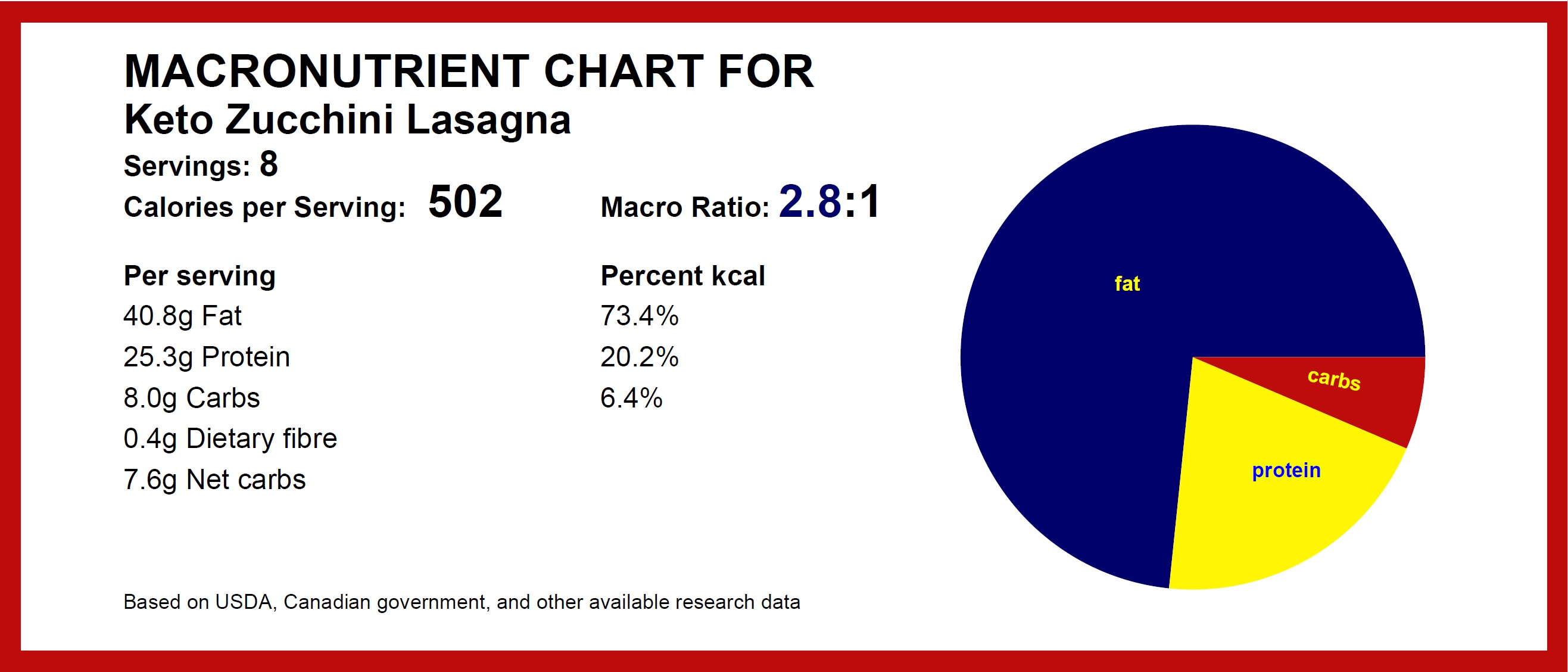 FYI
This lasagna recipe is well suited for freezing. It will keep well for several months. There are 2 ways to freeze.
Assemble as stated in steps 1 through 4. Place casserole dish in an airtight freezer bag or large freezer safe plastic container with airtight lid. Remove from freezer and let thaw in the fridge overnight, or thaw on your counter and then bake as directed.
The second method is to make and bake the entire casserole of lasagna. Let cool and then place leftover pieces into a freezer safe container. Thaw and either microwave or reheat in the oven.